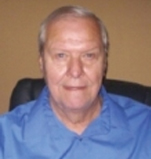 Executive Vice President (KANAS USA)
Paul has been in armored cars & ballistics products business for 45 years. Armoring Manager of Texcalibur L.L.P. Houston Texas. He manufactured over 400 vehicles for the United Nations oil companies in Nigeria, Brown and Root, used for the U.S. army in Iraq. Also armored Limousines for V.I.P. and private use worldwide. Armoring Manager/ Chief Engineer, Anaheim Industries Houston Texas. He manufactured hundreds of luxury s.u.v's for a state wide market. Also manufactured 100's of armored SUV's for Mexican business men, dignitaries and banks. Also armored luxury sedans for Russia and an armored luxury limousine for the then President of Mexico, Vicente Fox presented to him by Ford motor company.
Armoring Manager American Body Armor Inc. Jacksonville Fl. He manufactured tactile body armor and equipment for all four branches of the United States armed forces and many police departments in the U.S.A. He also manufactured high level armored vehicles such as S class Mercedes for use by Columbian Supreme court justices. He also armored 10 sedans for the royal family of Kuwait while in exile. He also armored large command vehicles for the Kuwait Army. He armored a luxury car for the U.S. ambassador to Kuwait. He armored a C130 for the U.S. coast guard and armored a patrol boat for the Japanese government. Armoring Manager for Moloney Coach Builders Inc. Chicago, Illinois He manufactured high level limousines for the U.S. market and custom built limos for movie stars and government officials. He also manufactured armor vehicles for the secret service and for president Regan and the president of Uzbekistan and the president of China. Hess and Eisenhardt Company Cincinnati Ohio. He manufactured herses, limousines and armored vehicles for U.S. presidents and secret service and the F.B.I. He also armored a car for the Queen of England and many other high-ranking officials worldwide.
Jens has a proven track record of his technical expertise with accumulated 30 Years experience in Automobile branch.Floor Manager for IM Jensen Automobile in Denmark (Opel, GM). Bodybuilder for IM Jensen Trucks in Denmark. He built bodies with total quality management system for Daf Trucks, IVECO) Dump Trucks, Flatbeds, Truck mounted Cranes, etc.Workshop Manager in Afghanistan for IM Jensen World Wide. He performed Sales, Service of armored vehicles and soft skins vehicles to NGO's, United Nations, NATO Forces and Security companies. He dealt long term service contracts with top of the line major clients in Afghanistan.Floor Manager with Al Asbar Armored cars UAE. He was building vehicles for UAE Defense Military, Embassy of China, Security companies in Afghanistan, Armored VIP vehicles for Iraq Defense Minister and Minister of energy.
Jens is expert in all armoring technical areas and proficient to use all latest testing equipments and tools and to install various specialized devices in VIP vehicles. He has excellent supervising ability to manage service teams. He has sold many armored vehicles because of his technical sound knowledge.
Senior Manager Contracts / Technical Sales
General Manager - Armoring Projects
A retired United States Army Sergeant / First Sergeant, Combat Veteran, extremely well motivated with over 30 years of expensive expertise in Equipment Maintenance Workshops & Fleet Maintenance Operations, Health Safety & Environmental issues, Quality Control Management, Operations Management, Logistic Support Processes, DOD & Commercial Contracts, Project Management, Warehousing & Inventory Management and Personnel Management. A flawless decision maker with excellent supervisory qualities and people skills developed while serving the US Army as a senior NCO and working in the commercial sector at management level under extreme challenging conditions in conflict and post-conflict environments include Turkey, Kosovo, Afghanistan and Iraq.

Support Manager/Technical Advisor for Armored Cars and Trucks. Served as Quality Control Inspector ensuring that vehicles were being built in accordance with QC/HSE policies and procedures. Acted as Production Control Manager ensuring productivity time lines were set and being met. Along with after sales representative for final delivery of vehicles conducting technical pre-delivery inspections ensuring customers satisfaction. Regions of assignment were Iraq, Afghanistan, and Turkey.

Project Manager for ANHAM LLC Kabul, Afghanistan orchestrated the initial set up of a Government Armored Leasing and Maintenance Program overseeing the leasing, scheduled / unscheduled maintenance repairs, vehicle recovery program and logistical support of over 430 armored vehicles.

SME (Senior Matter Expert) for MPRI training the Afghan National Army, Kabul, Afghanistan in Electronics and Motor Maintenance. Instructed Tier I and Tier II Level Maintenance on how to inspect, maintain, service, repair, adjust, and troubleshoot wheeled vehicle components from heavy to light vehicles, including multiple types of generators.

Equipment Maintenance Supervisor for KBR, Kosovo, Afghanistan and Iraq. Orchestrated numerous Maintenance Facility start ups implementing the initial set up of vehicle maintenance programs providing scheduled / unscheduled maintenance repairs, recovery, logistical support for varies makes of equipment ranging from assorted military armored vehicles, commercial light / heavy vehicles, and armored vehicles ranging from Toyota's, to Fords, and Chevy's.
Around 22 years experience to independently handle business processes in various organizations. Complete command over management, administrative and sales / services functions coupled with sufficient expertise over financial and other related matters.

He worked with Paul Brown (out of USA, a very senior and respectable name in armoring industry) for building armored vehicles in UAE. Being head of armoring and senior management member Burhan has designed and built armored vehicles that are supplied and under use of various clients specially US Government, USDOD, ISAFT/NATO, US Contractors, various Embassies/Consulates, Security Companies, Security Consultants and to Major clients in security industry around the globe. He has command over all processes of building armored vehicles following QC and HSE standards.

From armoring design template making to laser cut steel kits, controlled welding process under WPS system, electrical/interior installations, making of technical drawings of bullet proof glasses, hence every aspect he comprehends to produce quality and technically sound armored vehicles.

He served and worked with largest armoring companies in UAE, Turkey, Pakistan and Afghanistan. For an American Armoring Group Company A1 Armor LLC, he worked as General Manager Plant/Armoring and manufactured about 200 armored vehicles. He worked for ACT Trading in UAE as General Manager Sales. He worked in Kabul for ACTVSR as General Manager Workshop and Sales and awarded major contracts for armored vehicles and bulletproof security equipment. He worked as Head of Armoring for ACT Armor Otomotiv in Turkey and established a complete setup of armoring factory and manufactured numerous units of armored vehicles.

During all his service history he has designed and built hundreds of armored vehicles including Toyota Land Cruisers 100/200/78 series, Toyota Hiluxes, Toyota Coasters, Ford E-350 vans, Ford E-350 Trucks, Ford Expeditions, etc.

Besides armoring industry he worked for industrial/commercial organizations including Global Engineering Group as General Manager, CPU as General Manager and Al-Dahiem Group as Group General Manager.
Over 28 years experience as a Logistics Management Specialist/Supervisor with the US Air Force and as a Defense Contractor. Managed the complete Logistics operations of several US Air Force units and Royal Saudi Naval Forces Communication Department. Vast work experience with Integrated Logistics Support (ILS) for major US Air Force and Navy weapon systems. Extensive procurement and acquisition experience with large commercial security companies in Iraq, Africa and Afghanistan.
As Procurement Manager he was responsible for the purchase, inspection, delivery and maintenance of numerous Armored Vehicles procured and sent to Kabul and Baghdad.Wayne is now heading the ballistic light weight composite material section of KANAS Group and also dealing in sales of armored vehicles.
Robin is a qualified MBA in Finance and have 10+ years experience in hand. Robin is our highly dedicated and loyal team member handling our all needs in accounting and finance plus legal affairs support. He introduced new accounting software and controlling through ERP and SAP resources. He organized ISO certification and various other activities including complying of various contracts and supervision of contracts submission to international and local buyers/suppliers. Robins has a strong grip on logistics and he is also controlling day to day warehouse stock deliveries and shipping of goods to various international destinations.
He worked in various organizations in UAE and have experience of controlling finances from headquarter to various branches in different countries. Robin has studied deeply local Tax laws and with him we are confident to build a new future of our business in Middle East markets