At KANAS, our team is now developing a time-honored tradition of professional service reliability with highly skilled workmanship at the top of our operating priorities. Along with this we are moving forward as multinational group and partnering with world's top of the line manufacturers.
Our technical capability, asset quality and scale, and financial strength are unmatched among independent upstream companies and uniquely position us to compete anywhere in the world. While UAE is our home and being the international trading hub, we are surely active and ready to serve to all geographic regions through our International Sales Division in AFZA. Our team players have a proven track record of responsibly and efficiently exploring of customer needs and keeping up commitment and faith. We do not undertake unless understand completely the need and we do research and development processes to achieve the desired results.

Our products and solutions satisfy the needs of our clients. You call us and positively our representative will be there working on ground with you as your mission partner with the right solution, product and service. We believe we can unlock potential for all our clients by helping to meet every demand and by combining our team's strength with the focus and culture of serving clients with no compromise on quality.Our highly skilled and dedicated workforce embraces this opportunity. We look forward to sharing our exciting future with you and invite you to learn more about us.Send us a query at 
 with your any questions and requests.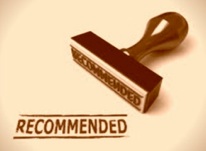 Client Advocacy
KANAS begins each engagement by establishing a clear understanding of the needs and objectives of your requirement. We conduct research, ask questions, and apply our knowledge and global network of resources to arrive at a clear and comprehensive picture before making a proposal for you. We develop an approach that is specifically tailored to serve your needs — using our right blend of talented people, superior knowledge, industry experience and advanced technology. Leading the entire process is our KANAS Client Advocacy – a KANAS team member who manages all aspects of your requirement will serve you till the successful delivery of your order.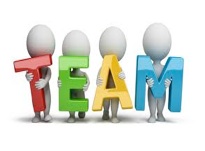 Team Players
At KANAS it is all about people – Successful business relationships depend on good personal chemistry, between client and consultancy, respect, professionalism, between our team members and our customers. Our team is dedicated, flexible and highly experienced. To get the best from our business strategy, we work closely with our customers.
Code of Ethics
At KANAS, our goal is to serve as the leading consulting partner while conducting our business with integrity, excellence, and responsibility. We does business on a strong foundation of trust. Integrity in our business dealings is fundamental to our approach and has allowed us to earn the trust of our clients. As our business takes us in new and exciting directions and as we experience new challenges, our commitment to high ethical and legal standards of conduct must remain a priority.
Volunteering
We encourage our employees to contribute their personal time and talent to nonprofit organisations in their communities. KANAS offers an internal Volunteer Incentive Program (VIP). Through the Volunteer Incentive Program, KANAS gives permission to eligible nonprofit organisations where our employees serve as volunteers. In addition to supporting individual employees' volunteer efforts with grant funding, KANAS promotes corporate volunteerism as well, organizing group volunteer activities and, in many locations, providing paid time to employees in which they can perform as volunteers.